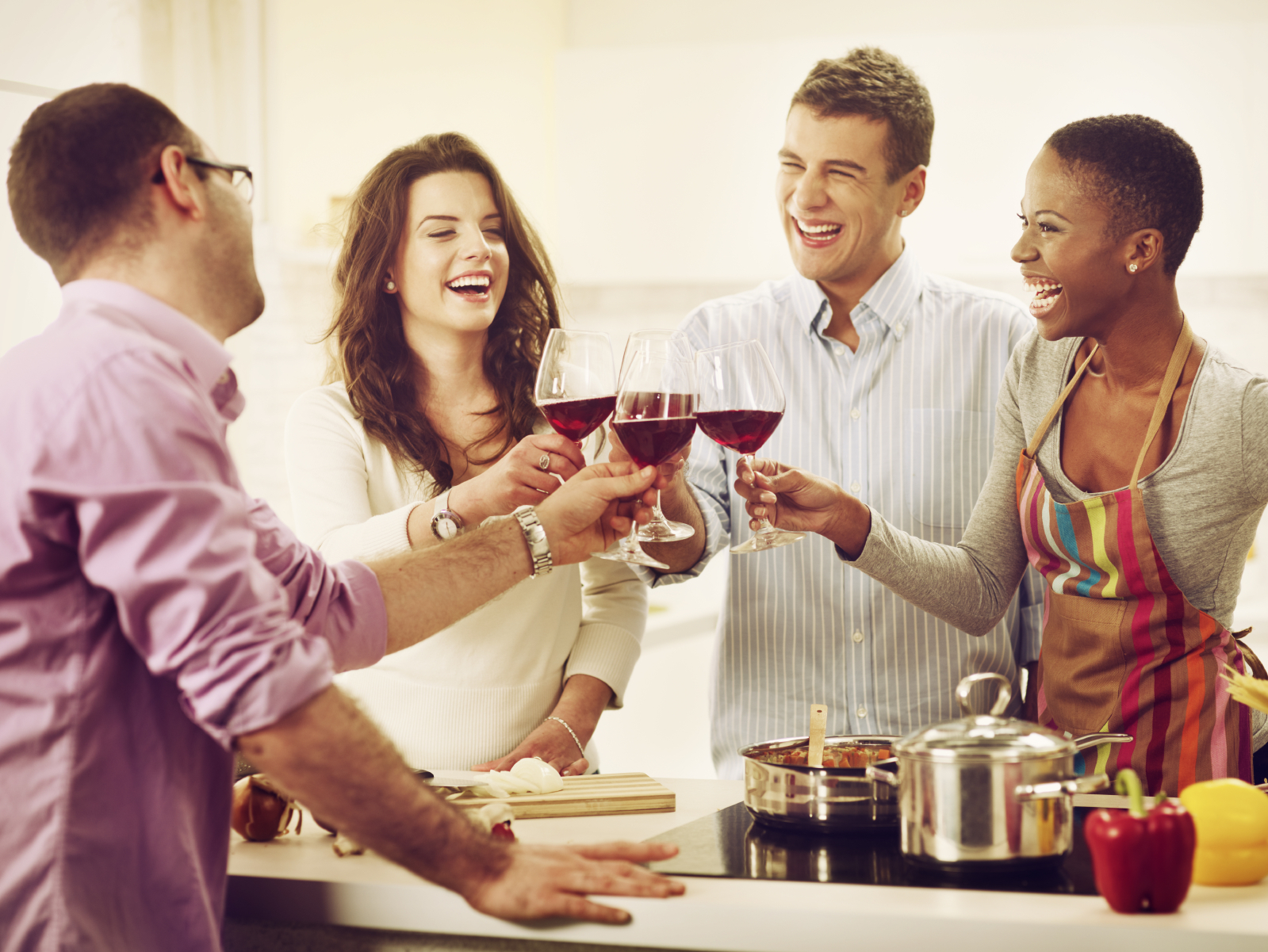 From dinner parties and cocktail hours, to homework time and meal time, a social kitchen is essential for a modern, top-notch entertaining space. As you consider the plans for your remodel, there are several elements you should add to your list to create a truly social kitchen:
Open your space. As you peruse home remodel magazines and shows, you'll notice open concept floorplans ruling kitchen design. Flowing floors, cabinetry, and wall colors to connect other areas of the home creates a welcoming entertainment space that will make your space feel spacious, cozy, and accommodating. You'll want to be careful not to open it TOO much. Find a way to create a visual barrier between your kitchen and living spaces so that the kitchen doesn't become overcrowded.
Add an island. An island in the kitchen can serve many purposes. It provides plenty of space for serving and preparing food, adds extra space for more storage and other kitchen functionality – like a wine fridge or a refrigerator drawer – and, when coupled with some stools or tall chairs, it can provide extra seating for a homework space, eating space, and conversation space.
Add charging stations and plenty of outlets. For the ultimate entertainment space, having a spot for your guests to charge their devices is totally necessary. You'll also want plenty of outlets to accommodate your kitchen gadgets and your own devices during parties and get togethers.
Bring back the kitchen table. In the days of more formal entertaining, the separate dining room replaced the eat-in kitchen in many homes. But having a table to eat, gather, work, and just relax after a long day with a glass of wine can easily add a great social element to your kitchen space.
Use a variety of lighting. Recessed lighting around the perimeter, under-cabinet lighting, and a statement piece hanging over the center of the island or the kitchen table creates interest and flexibility around the room.
Not one for entertaining? That's okay! A social kitchen is perfect for families. A social kitchen provides a space for food preparation, family meals, and other family activities.
 Want to work social into your kitchen design? Schedule a complimentary kitchen design consultation today!